Stories
Here are some stories I've written for newspapers, magazines, and websites. I mostly write about food, music, culture, and cats.
Need for Speed at the Wake County Speedway
A breezy April evening promises favorable weather for opening night at Wake County Speedway. As dusk settles, drivers run practice laps, wriggling side to side to warm the ties. They're all getting ready to race on one of the shortest, fastest, most intense tracks there is—a quarter-mile, banked oval just outside of the city.
After 70 years, a historic Raleigh neighborhood is no more. A requiem for Tiny Town
I partnered with photographer Jeremy Lange to capture the final days of a historic Raleigh neighborhood known as Tiny Town before it was demolished to make way for a slew of half-million-dollar homes. This story won 1st Place in Feature Writing from the NCPA.
This American Life Host Ira Glass Remixes His Radio Saga Onstage at DPAC
If there's such thing as a public radio star, Ira Glass is it. Each week, This American Life, the program Glass developed in 1995, garners more than two million radio listeners before being downloaded another 2.4 million times. I spoke with him about Twitter, Donald Trump, and what it's like to be one of a generation's most influential storytellers.
MAKE Is Fighting Against North Carolina's Bigoted HB2 Law with Doom Metal and Teamwork
A story of how members of North Carolina's heavy rock underground are taking a stand against hate.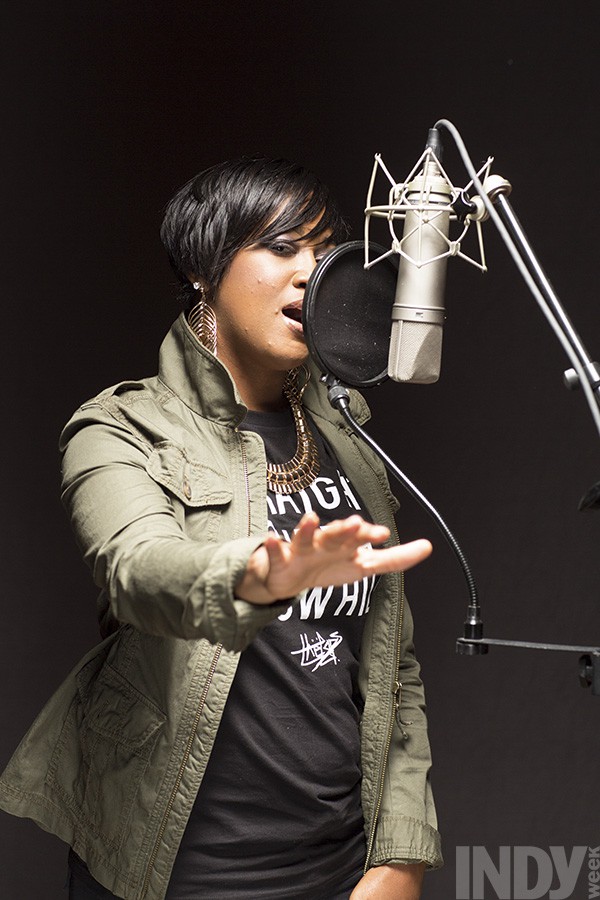 Rapsody prepares to rise above her Kendrick Lamar and 9th Wonder co-signs
Rapsody's spot on Kendrick Lamar's To Pimp a Butterfly was hard to miss, as the only other rap feature belonged to Snoop Dogg, who barely rapped at all. Interview requests from major outlets like MTV, XXL, NME and Spin poured in. Who is Rapsody, where did she come from, and how she landed on one of the biggest hip-hop releases of 2015?
New Vegetarian in the Deep South
Caroline Morrison and Siobhan Southern knew they were on to something. Despite a cool reception from lenders, the two knew that Raleigh was ready for a purely vegetarian restaurant. Less than two years later, it's clear not just that their instincts were right, but that they may have tipped off a full-bore trend.
In Pieces: Getting Misty with a Lachrymose Garth Brooks at His Raleigh Press Conference
Garth Brooks and I hit it off. I asked him about politics and country music. He cried a lot.
On the ropes with the Champ: John Darnielle on parenthood, wrestling and The Pinhook
I talked to the Mountain Goats' John Darnielle about his new album, wrestling, and fatherhood in advance of his new album, Beat the Champ.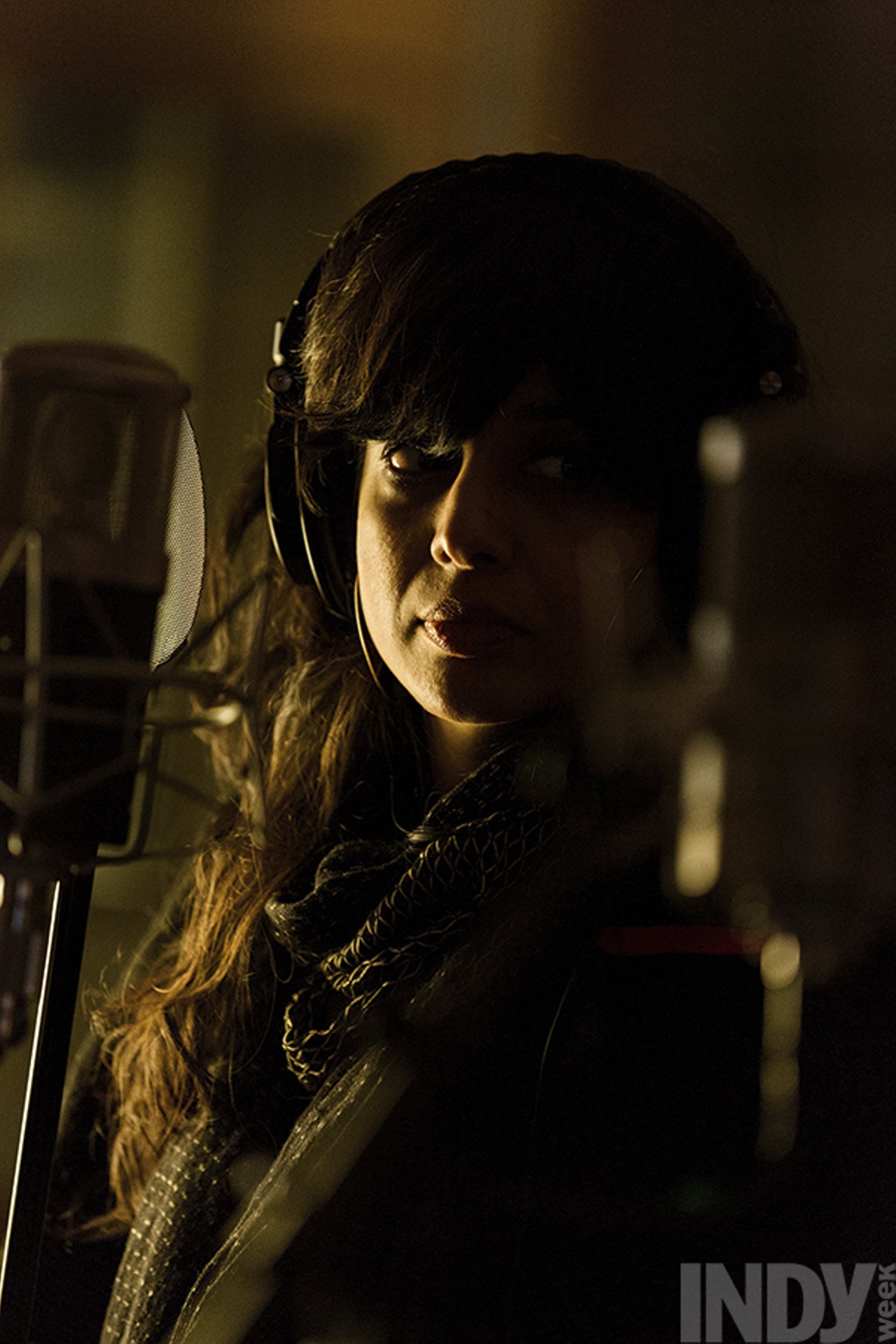 Bandleader, head chef and restaurateur Cheetie Kumar rarely sees sunlight, but at least she sees results
The balance between music and food is the defining relationship of Kumar's life in 2015—or perhaps it's the imbalance that's most important. During the last decade, the serial hobbyist has produced and engineered records, built high-fidelity amps, tinkered with fussy tour vans and managed bars at The Rockford, Kings and Neptunes. She is one of the most accomplished, versatile musical minds in the state.
Slingshot coffee and Durham Distillery's damn fine liqueur collaboration
Durham Distillery's Damn Fine Coffee Liqueur is made with Slingshot Coffee, and it's delicious. For INDYweek.
Make Brought Doom to the North Carolina State Fair
I went to the N.C. State Fair to watch Chapel Hill post-metal trio MAKE play behind the iconic waterfall where lost children are often told to wait for their parents.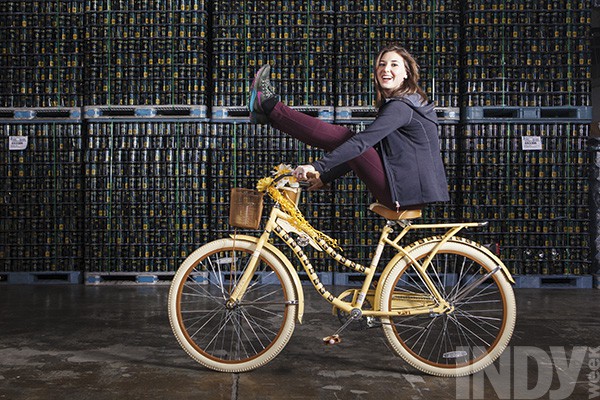 Can MATI, an Energy-Drink Start-up Based in Durham, Transform a Multibillion-Dollar Industry—And Make it Healthy?
What started in Tatiana Birgisson's dorm room took the top prize at last year's Google Demo Day. She is using a $100,000 personal investment from AOL cofounder Steve Case to open a thirty-thousand-square-foot production facility in Clayton, N.C.
New Raleigh art co-op Peregrine Projects thinks outside of the gallery
Peregrine Projects is a group of seven artists focused on showing work in non-traditional spaces and expanding arts programming in the Triangle.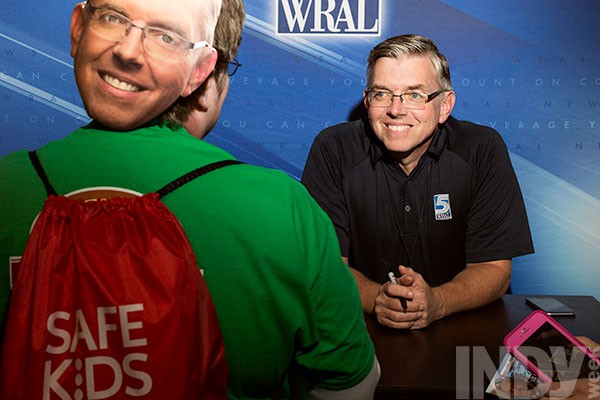 Greg Fishel was once a Limbaugh-loving climate skeptic. Now he's fighting global warming.
You might assume that your local meteorologist believes in climate change. Without a doubt, if your weatherman was the first AMS-certified broadcast meteorologist in the United States, who then chaired the board that developed the 100-question exam used for broadcast certifications, he'd have to embrace the overwhelming scientific consensus. Right? For INDYweek.
Matt Tomasulo explores new ways to use the negative spaces of civic infrastructure
For urban designer and activist Matt Tomasulo, who is rethinking the ways we interact with city spaces, the reasoning is simple: "Paris has a beach. Detroit is working on one. Why can't we have that in Raleigh?"
Trophy's New Horchata Stout is the Brewery's Best Beer Yet
When Trophy Brewing opened its second location outside of downtown Raleigh late last year, the large new production brewery promised big things to come.
Raleigh's Standard Foods hopes to use a restaurant and grocery store to expand its audience's tastes
Doing things well, even if it takes a lot longer, seems to be the Standard Foods maxim—really, the entire reason it exists. That's also why, when Standard Foods finally opened at the end of last week, it was a full year late.
The zigzag of Capital Boulevard is often crowded, sometimes bumpy, and never particularly pleasant. But behind the brick walls and large wooden gates is a retreat of swaying palm trees, crystal blue reflecting waters, and tufts of sweet jasmine curling their way up toward a terra cotta-tiled roof. It's completely removed from the hustle and bustle of Raleigh's main artery, and everyone is invited.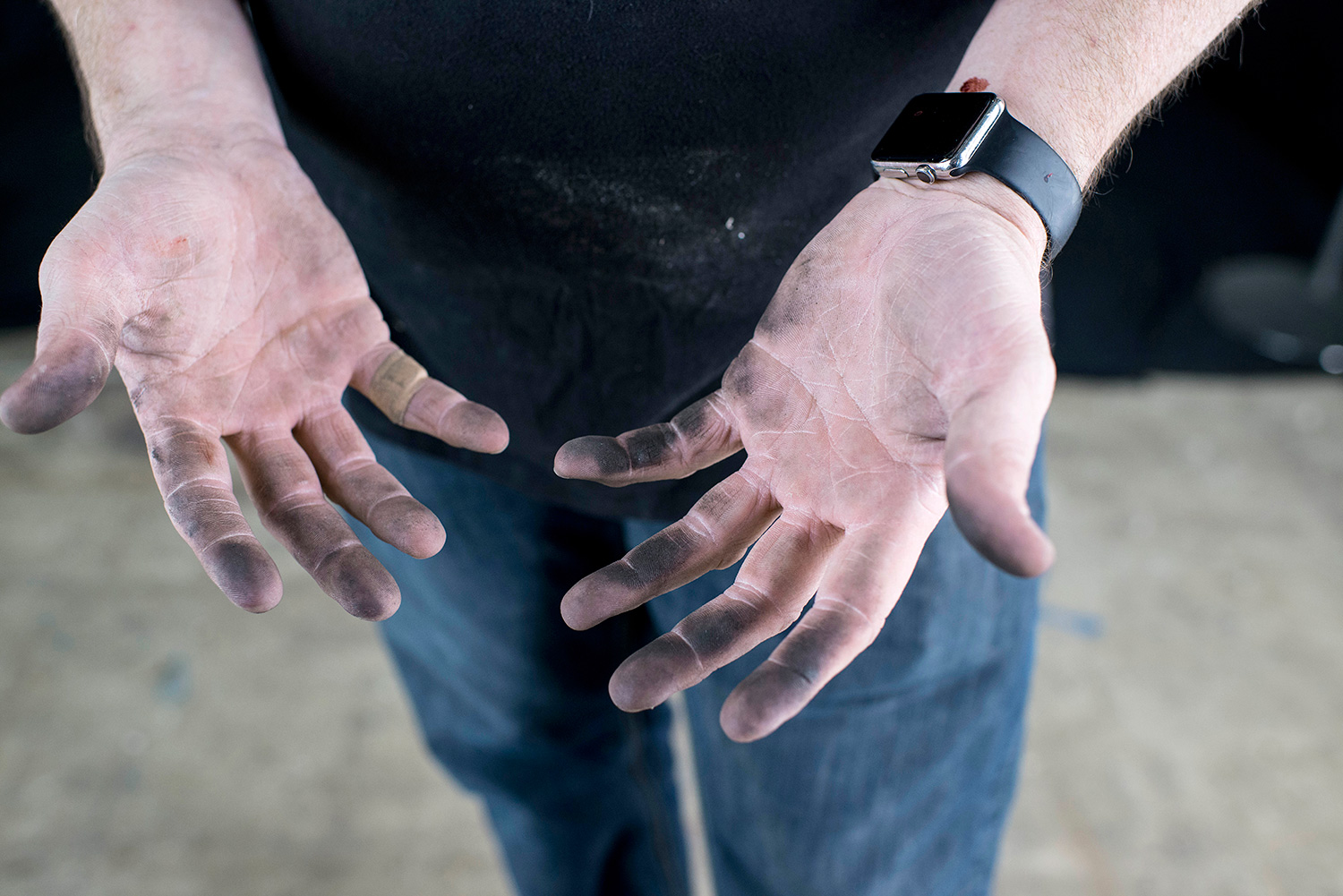 Matt McConnell: Beauty in the doing
A Charlotte native and graduate of the N.C. State College of Design with degrees in architecture and industrial design, McConnell, 43, has been building some of Raleigh's most iconic sculptures since 2001.
Dish by Dish: Five Area Favorites, Course by Course, Ingredient by Ingredient
I decided to determine how truly local my diets is by dissecting five favorite area dishes, course by course, ingredient by ingredient.